DATUK WIRA DR AZIZAN OSMAN
CA(M), FCMA, CGMA(UK), Affiliate (MAICSA)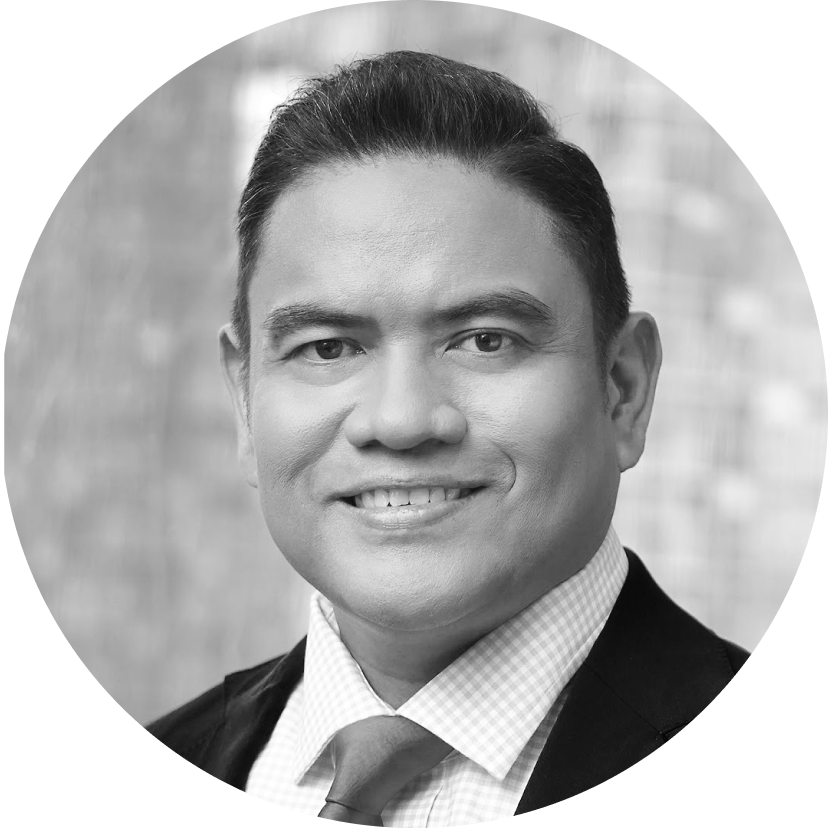 This is a testament to the dedication, passion, and hard work that Datuk Wira Dr. Azizan Osman has put into shaping the lives and careers of countless individuals, both men and women, local and international business owners and entrepreneurs.
As a Mentor, Dr. Azizan has served as a beacon of hope for many, imparting his wealth of wisdom and experience gained from humble beginnings, to aid others in overcoming the obstacles they face in their profession and business. For the individuals he has mentored over decades, he has served as a confidant, friend, and sounding board, always going above and beyond to foster and encourage their growth and development.
In his capacity as a Coach, Dr. Azizan has excelled at helping individuals in realizing their full potential. He has enabled countless entrepreneurs reach their goals and develop into their best selves through his expertise, nurturing and unwavering support by paving greater pathways and opportunities for continuous growth.
He has served as a role model for many, emulating how to lead and live with integrity, compassion, and humility. Azizan Osman's name is now a renowned brand. He has raised the bar for the mentorship and coaching industry by establishing cutting-edge and integrated coaching techniques that have had a long-lasting effect on those he has impacted.
Dr. Azizan is not only an accomplished business leader, but also a highly-educated intellectual with advanced academic qualifications.
He had two formal educations, in a Chinese and a Muslim religious school. Both educations set the very foundation for Azizan's business acumen and the core values in his life today.
His passion for lifelong learning recognizes that not all of our learning comes from a classroom. Through his self-study, research and education, he has shared his wisdom and made enormous contributions in the fields of entrepreneurship and business growth.
He is a
Fellow of the Chartered Institute of Marketing, UK – Since April 2021
International Coach Guild (ICG) Australia – since 2017
Malaysian Institute of Marketing – since 2010
Marketing Institute of Singapore – since 2012
American Marketing Association – since 2012
If the concept of a normal modern leader is someone who begins their working life with a clear strategy, milestones, and goals before systematically going through it, then it is obvious that Dr. Azizan is not such a leader by definition.
There is pride that a lifetime of learning, paying attention to how others do things, learning from them or trying to do things differently and exploring new approaches, to that goal we call Leadership in today's world where leaders have to be ever more resilient to change. Because leadership is a skill, and learning how to do it is never over – it changes daily, and brings new challenges and also new opportunities every day.
In fact, we are gathered here today to honor Dr. Azizan for his contributions to Malaysia's SME development as a Social Impact Leader.
Over the years, he also acquired the following accolades:
The Brand Laureate e-Branding Brand Leadership Awards
Top 50 Marketing & Advertising Leaders Award by MADCon Marketing and Advertising Conference, Dubai
Entrepreneur Influencer of The Year by Malaysia SME & Entrepreneurs Business Awards
Master Entrepreneur Creators by Malaysia SME & Entrepreneurship Business Award
The 100 Most Influential Young Entrepreneur Award by Entrepreneur Insight
Best Business Mentorship Provider for Regional Brands by Asia Halal Brand Awards
Nona Men's Superhero – Business Mentor Award
AND more recently, Britishpedia's Successful Malaysian of 2022
SME IMPACT
Dr. Azizan is a genuine international phenomenon for assisting individuals in doing outstanding work, thriving, changing, and realizing their maximum potential for humanity.
As an acclaimed writer, he has authored and co-authored several books among which are the most sought after and bestseller series.
His books, including Beat the Curve, which he co-authored with Brian Tracy, have topped bestseller lists internationally.
Together they co-authored "Beat The Curve" which was released on 21 January 2016 on Amazon.com.
Through his live and online seminars over the past few decades, Dr. Azizan Osman has reached out to over 1.7 million people and has assisted in the creation of thousands of millionaires and successful entrepreneurs.
Today, Datuk Wira Dr. Azizan Osman coaches over 300 high performing entrepreneurs annually through his high net worth coaching programmes through the RichWorks Titanium and Mentorship Program, resulting in remarkable business growth and results with a RM 1 billion in annual group revenue as the standard benchmark.
These entrepreneurs made RM2.2 billion in sales in 2020, RM3.2 billion in 2021, and RM3.5 billion in total group sales revenue in 2022.
In the corporate arena, ManagePay Systems Bhd (MPay) has appointed marketing and entrepreneurship advisor, and major shareholder Datuk Wira Dr. Azizan Osman as its Board of Director from 2022 onwards.
During the commemoration of the 71st birthday of Tun Seri Setia Dr. Mohd Ali Bin Mohd Rustam in October 2020, the sate ruler, Yang-di Pertua Negeri of Melaka presented Dr. Azizan the state award, the Darjah Cemerlang Seri Melaka (D.C.S.M) for his meritorious deeds in building the nation.
Thousands of business owners and entrepreneurs have benefited from Dr. Azizan's singular ability to deliver results through his tried-and-true success strategies and methodologies, earning him recognition as a World Class Business Educator and Asia's No. 1 Business, Marketing, and Leadership Coach
The International Coach Guild (ICG) Australia awarded Dr. Azizan Osman its prestigious World Class Credentialed Master Coach designation in 2017 in recognition of his expertise in training and coaching as well as his accomplishments in transforming people's lives and businesses through successful result-matters strategies and coaching methodologies.
We are honored to give Dr. Azizan this validation because he bravely works to drive change through strong leadership and community engagement, exemplifying these values every day. The thousands of lives impacted during the post-Covid and Great Resignation period, as well as his championing of social change, have improved everyone's perception of the significance of the SME industry to the nation.
On his humanitarian contributions,
He is a philanthropist, core socialite and influencer, he has used his platform to raise awareness and advocate for important social causes, and have made a positive impact on countless communities locally, in the Middle East and in Asia. He has been a role model for many, showing how one can be an affluent business leader while also being socially responsible.
As a spiritual practitioner and faithful believer in The Almighty, Dr. Azizan has been a source of guidance and inspiration for many, always leading by example and showing how to lead a life of purpose and meaning.
At the same time, he is a wonderful father, a caring spouse, and a devoted son who manages to balance life and his commitment to work.